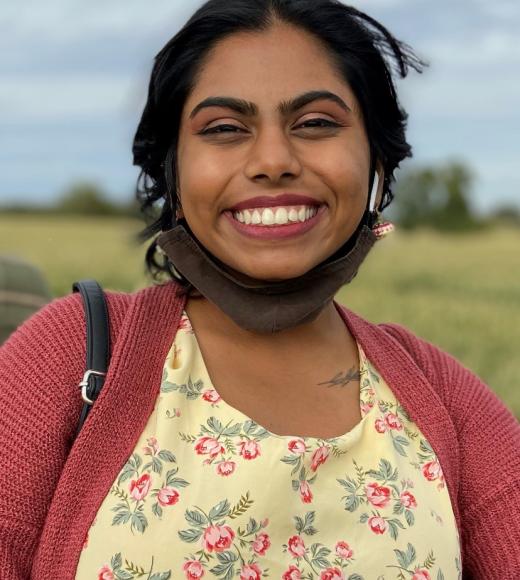 Position Title

Undergraduate Academic Advisor
2216 Social Sciences and Humanities Building
Bio
About
Parinita serves as an Undergraduate Academic Advisor supporting majors in Economics, History, and East Asian Studies.
Advising Philosophy
My advising philosophy focuses on centering individuals while helping students navigate the numerous challenges of attending university. I am aware that while navigating university may be simple for some, it can be a complex process for others. I strive to understand the diverse needs of our student population, and through advising, I attempt to eliminate the disparity of academic support that some communities face in our current society.
I intend to make sure that students feel adequately supported, understood and confident to move forward in their academic career. I strive to empower students, encouraging them to build upon their strengths and guide them to the future that they envision for themselves.